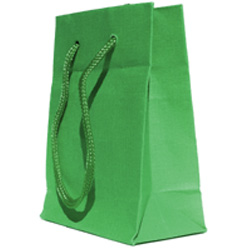 About
Evans and Company Consultants Inc. provides marketing, research and management services to clients largely in the retail, wholesale and government sectors.
Our team
offers a wide range of services that include the development of strategic plans aimed at achieving competitive advantage in the North American market, financial planning, market research, benchmarking, competitive audits, merchandising, and merchandise planning. Evans and Company specializes in services to facilitate the many facets of cross border expansion and new market entry between Canada, the United States, and other countries around the globe. Increasingly global competitiveness requires that retailers adopt best practices from an environmental perspective. Evans and Company and partner Toronto and Region Conservation are in the forefront of 'Greening Retail', working with retailers to promote green practices – helping business and helping the environment.
Over the past twenty years we have had the opportunity to work with many of the top global retailers, associations, and suppliers to retailers, as well as with local, provincial and federal government departments. With our offices in Toronto and Dallas, we offer one-stop shopping for international retail expansion through
Border Crossings
, and in partnership with Shirley Dawe Associates we provide e-retail services to retailers through
Retail Without Borders Inc
.
Philosophy & Principles
Our team is a group of professionals who have had first-hand experience in the many facets of retail. We apply this experience and knowledge directly to your situation to provide solutions to your retail marketing, management, and expansion needs.
Our team shares your values and goals:
Passion for our Business
Committment to Excellence
Cost Effectiveness & Efficiency
We treat every business as our own, providing specialized knowledge, experience, and know-how to get the job done;
Our client's goals are our goals.
Selected Past Clients
We have had the pleasure of working with a wide variety of clients, some of which are included in the following:
A Buck or Two
Ace Bakery
Andres Wines
Association of Canadian Publishers
AutoZone
Bass Pro
Burlington Coat Factory
Cambridge Corporate Development Inc.
Canadian Museums Association
Canadian Federal Government
Cave Springs Cellars
Corbeil Electronics
Department of Canada Heritage
Dupont
Dylex
Environment Canada
Federated Department Stores
GGA Management Consultants
Health First Network
Home Hardware
Home Depot / Molson Companies
International Council of Shopping Centres
Ivanhoe Cambridge
Kodac

LCBO
Literary Press Group
Michael's Craft Stores
Mills Corporation
National Grocers
Nieman Marcus
Ontario Ministry of Economic Development, Trade, and Tourism
Ontario Crafts Council
OshKosh B'Gosh
Panera Bread
Peoples Jewellers
PI Media Partners
Retail Council of Canada
Saks Fifth Avenue
SmartCentres
Sharpe Blackmore
StoneMill Bakehouse
Stampin' Up
The Children's Place
Thrifty Foods
Tilly Endurables
Timothy's Coffee
Town of Gravenhurst
Wine Council of Ontario